1 Feb 2006 - 1 Mar 2013
The great hounds of Ireland almost became extinct
about 200 years ago. Because of the efforts of a few
fanciers, the breed was saved from extinction and
brought to its present state. The Irish wolfhound of
today is still a fierce predator when the need arises
but is also the gentlest of house dogs when relaxing.
J is one of those loveable gentle giants and lives in
our home with two people, another Irish wolfhound
and a small dachshund.
I can't honestly say that J would never hurt anyone.
It's extremely painful when he steps on a bare foot or
lifts his head as you bend over to kiss him. But I
don't believe he would intentionally harm anyone who
was not threatening his family.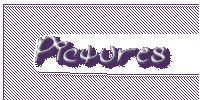 Graphics created
with love by