January 2007
We went to J's first show on Saturday and he got WD for TWO points. I was sooo shocked for some reason. The girls had a major but he didn't get the BOW. It would have been wonderful if he had but I was content with the 2 points. I asked Jack to get pictures but he is unfamiliar with the camera. He got lots of tape but no stills. Maybe we can get some pictures before Jack goes back to work or I can figure out how to transfer the tape to the computer.

J has never had much success at getting onto the bed. He either jumps all the way over or can't get his back legs onto the bed. This weekend at the motel, he finally figured it out. He loves sleeping on the bed and now he doesn't have to wait for me to put him up there. I could not ask for a better example of the wolfhound personality. He loves everyone and thinks everyone loves him. His breeder saw him for the first time since April on Saturday morning and he had a lot of kisses for her.

When we arrived at the show grounds, he was excited until I opened the door to go inside. Too much noise for a simple country boy, he didn't want to go inside. Once we did get to the ring, he calmed down nicely and smooched on his sister a bit. This was a good show for him. By Sunday, he didn't even notice the commotion around him.
---
May 2007
We have lots of new dogs at our house and Jourie just adores the puppies. They have a kennel in the backyard (to keep them from getting trampled). When we let them out, Sassy runs into the house but J wallows on the ground and begs them to play. The pups are 8 week old pit bull terriers and are as cute as can be. They are Cantoo, Strawberry Shortcake, Tinkerbell, Slimy and Bonita. Slimy and Bonita already have new homes but will stay here for two more weeks. Tink had a home but she is deaf and we will be looking for a more experienced family for her. Cantoo and Berry will be staying.
---
June 2007
Slimy and Bonita have gone to their new homes - I'm devastated - but we still have a great pack and J still loves his new charges. Sassy tolerates them but is quick to put her big feet on them to hold them down. They have become Houdinis and escape their kennel at least once a week. We always know they're out because J and Sass get very vocal about it.
---
September 2007
My daughter is in the hospital so things will be short and sweet for awhile.
---
November 2007
It finally cooled off so I am walking Jourie and Sassy in the woods every day. But last week, someone shot our neighbors' dog with an arrow and I am worried. We're pretty sure it was a poacher hunting on the backs of the properties (across the creek). I'll stay out of the woods for a week and see what happens. I took pictures today, I lost my camera but found it again. I almost forgot, Jourie HAS indeed grown into those knobby knees he used to have and now has beautifully slim, straight legs.
---
December 2012
In September of 2007, my daughter suffered two major strokes that left her permanently disabled. She has lost the ability to communicate, although she is still the young woman she has always been. She is unable to care for her daughter AND two small dogs so Maryjane and Sorcha have come to join our pack. In addition, this past June my elderly father became quite ill and can no longer take care of himself so I have moved in. With driving back and forth between daughter and father (a four hour trip), taking on two more dogs (5 now), and my volunteer work, I haven't had time for my own web site.
---
February 2013
The Purple J turned seven the first of February. He is an enormous dog, weighing in at 166 pounds in his heyday. He's too tall to fit through the dog door easily so we bought one of those mesh thingies to keep the bugs out and leave the door open all the time. I learned last month that he has cancer. We're not sure where it started but it has spread to his lymph system and he doesn't have much time left with us.
---
March 2013
A few days ago, Jourie, Jack and I went to the doc to end J's life. He was excited about the ride and the treats and enjoyed his visit with all the girls at the hospital. I've spent the last few weeks mourning him but his funeral was still a huge blow to my heart. He's buried at Dad's house and I miss him. I'm not quite ready for a eulogy but it will be posted here when I am able to write it.
---
September 2013
JJ Jourie has been the talk of my family for many years. Even my mom relented and agreed that she liked him and she really is NOT a dog person. I can't describe how amazingly loving my big boy was, I thought of using him as a therapy dog but he was like a bulldozer when he thought someone wanted to pet him and I'm NOT a heavy equipment operator. J lived for treats, pets, and king-sized beds - in that order. He loved everyone and most people loved him. Actually, I don't know anyone who didn't at least like him. He was beautiful, personable and loved. Can a dog ask for more than that? He's running on the wind now and we have the happiest memories of a huge tub of love.

---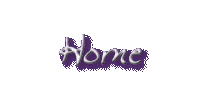 ---